Author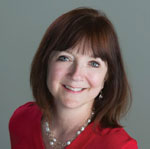 Ikea secondhand coming soon to a store near you?
September 21, 2016
Yes, you heard it right. Ikea is looking at ways to help consumers sell their used furniture.
My weekday morning routine includes catching up on the overnight news via radio, and today's audio update included a NPR interview with Lars Petersson, president of Ikea U.S. Now whether you love or hate Ikea, you have to respect the furniture retailer's growth, much of it fueled by clean designs, affordable prices and the creation of a shopping "experience" that includes lifestyle vignettes and of course, those meatballs.
Today, Petersson talked about how Ikea plans to continue to grow in a period when many consumers are deciding to buy less. As part of Ikea's research into the "American dream" conducted by the Economist Intelligence Unit, the company has found that the U.S. consumers care more about life quality than filling a house with possessions, a shift in thinking that will influence all retail businesses, including furniture.
Petersson applauds the mindset, stating, "We are really happy for this. We can see also in the research that the small dreams in people's homes are very much about experience."
He added that Ikea's low-cost furniture helps people to "realize other dreams," and then he referenced, albeit briefly, that Ikea is developing ideas about how they can help consumers sell their no-longer-wanted Ikea furniture. No details were provided in the interview, but every retailer should do themselves a favor and pay attention to whatever strategy Ikea rolls out.
There are significant lifestyle factors that are going to influence what and how often consumers buy furniture in the near future. One, consumers are buying less. To be sure, there are still a lot of furniture purchases in the U.S., but the less-is-more mindset continues to expand, both globally and here at home. Two, Gen X-ers and Millennials are, or soon will, inherit a healthy amount of furniture from their parents. No, they won't want all of it, but if there is a way to upgrade a favorite piece from Mom's house that has strong childhood memories associated with it, they'll be looking for a way to do it. And instead of buying a $1,000 chair in a store, they'll spend a few hundred to make an old favorite look like new. Look at Pinterest and Houzz; do-it-yourself projects are hugely popular and among the most popular posts.
Third, many consumers want to do things that make them feel like they are helping the environment. Some may balk at paying higher prices for organic food and the highest energy-efficiency homes, but if given a way that they feel is responsible to dispose of their existing goods, the likelihood of a replacement purchase increases. If I have a perfectly good sofa that I'm growing tired of, the idea of it going into a landfill might make me rethink the purchase of a new one. But, if that same sofa is going to get a new life with someone else and I might even get a credit or make a little money from the switch that can be used toward the purchase of a new one, well, that new sectional just became a bit more appealing.
It's a changing world when it comes to the U.S. consumer, and we've been referencing that for a while and will continue to talk about consumer behaviors in our Lifestyle newsletter. The fact that Ikea is referencing it as well should encourage everyone to take note.
For further details log on website :
http://www.furnituretoday.com/blogpost/14540-ikea-secondhand-coming-soon-store-near-you