By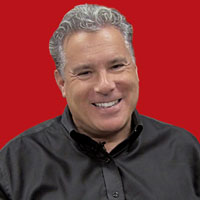 Sleep, Innovation, and Furniture Retailing
September 26, 2016
So much innovation populates mattress advertising in Furniture/Today. For me, it is very exciting to see companies pushing their products into continually enhanced performance within a very competitive category. The promise of smartphone technologies combined with pillows, mattresses and other sleep accessories has been part of a few interesting product offering conversations during the last few years.
Mattress departments and stores seem to be SLOWLY turning into technology centers that offer tools, gadgets and "solutions" for those who crave sleep enhancements and measurement systems. For the retailer, this could be both an in-store and online opportunity that is worth exploring if you have not already.
Is your sales team calling on local doctors to walk them through the technologies and innovations that offer more meaningful, long-term assistance instead of (or in combination with) Ambien and other sleep aids. Maybe hiring an ex-pharmaceutical salesperson for this department is the way to get your message out there. Considering they are some of the best trained and vetted sales drivers compared to most industries, why not?
Maybe offering a local doctor the opportunity to invite current and prospective patients to a lecture at your store on what really is great sleep and how to obtain it would benefit the entire community. Plus, the local press and advertising opportunities are limitless in approach and opportunity.
No matter what, there is a whole consumer base out there that knows wearing one of these will only provide information, but that no one can sleep with one of these on.
For further information log on website :
http://www.furnituretoday.com/blogpost/14548-sleep-innovation-and-furniture-retailing